This page includes tips that families have provided using the "Send Us A Tip" feature on each page of the website. This includes highlights of things that are fun and engaging for families and kids that are being tried by families.
---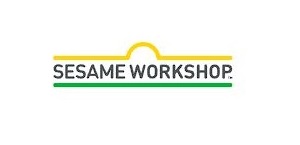 Explore our Games and Storybooks. Help incorporate playful learning into your child's early education through different kinds of games, storybooks, and interactives that will keep them curious, confident, and excited to explore more.
Sesame Workshop Games and Storybooks
---
So that the dreams are sweet and the body relaxed – the bedtime routine is bath, stories, prayers, and then night night. Precious time is spent just on them that shows your love and value of them! Priceless!
From B.R.
The bedtime routine
---
We try to work on reading by creating a bedtime ritual of snack and reading before bed. Our son is now 4 and looks forward to reading at night as special family time.
One tip we have for keeping him interested and wanting to read more books is that we go to the library once a week and check out 7 books we've never read before. That way, at night, we are reading some of our books that are favorites, but we look forward to a "new" book that we all can read for the first time together. -LH
Creating a bedtime ritual
---
Our favorite bedtime routine was that both of my children could choose 3 books to read before bed. We read them together and often the same book was chosen over and over.
From H. S.
Our favorite bedtime routine
---
Really excited to have this website as a resource for my son and his wife as they welcome their new baby girl soon! It will also be a great resource for me as a new Gigi! The milestones under the Reading Tips and Activities (birth -2) and DayByDayOhio calendar are two of my favorite features.
From K.J.
Really excited to have this website
---
As a grandparent reading to my grandchildren, I make sure the TV is turned off, they sit next to me and occasionally turn the lights off and read to them using a flashlight. They love it!
From E.F.
As a grandparent reading
---
Start them young. We started reading with our children before bed right after they were born. Now it's just second nature, they know it's storytime right before bedtime. If we're not available to read, whoever is watching them knows to do it!
From M. V.
Start them young
---